Keep up to date, from our products to services and everything in-between
Here you will find the latest information on events and products
CPX products are fitted in hospitals across the globe, from developing lifesaving equipment to exhibiting our products worldwide, read all about it here. 
A few members of the Precision UK team took a trip to the wonderful city of Dublin, Ireland to view one of Ireland's biggest healthcare projects to date – the NCH.
read more
Find out where we've been and where we're going
Here you will find information on all past, present and future exhibitions
The Precision UK team will be once again meeting their customers face to face at the end of January, from the 24th – 27th
read more
Healthcare Estates 2021 8 October 2021 Healthcare Estates is one of the country's leading exhibitions when it comes to medical equipment, the Precision UK team will be manning their brand-new luxury stand in the heart of the exhibition hall, stand F20. Excitement is...
read more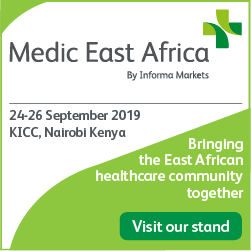 We are pleased to announce we are exhibiting at Medic East Africa, Nairobi, Kenya next month 24.09.19 – 26.09.19. We will be showcasing our new products including the following: New Generation Outlets Redesigned Flow Meters Digital Touchscreen Manifolds HospiView We...
read more
Arab Health 2019 - Day 2. Another triumphant day for Precision UK at this years' Arab Health Exhibition in Dubai. Demonstrations of our new HospiView Remote Gas Monitoring System has received an abundance of positive response from visitors. We are located in Hall 7,...
read more
Visit our stand at Arab Health to see our 1,000,000th Manufactured outlet, specially designed in 24ct Gold to celebrate this Milestone The launch of the 1 millionth unit isn't just a presentation of our company's longevity in the Medical Industry but the future that...
read more